Latest News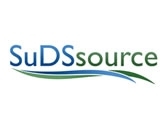 SuDSsource is holding a two-day national conference on the 20 and 21 June at the Oxford Belfry Hotel, near Thame, Oxfordshire. The "Getting on with SuDS"" Conference is intended to bring together the experience of those already implementing SuDS around the country. It aims to consolidate guidance in the context of the draft National Standards and 2010 Flood and Water Management Act. It will explore the real implications of well-designed SuDS schemes and dispel myths, providing support for practitioners, local authorities, SuDS Approving Bodies (SABS), developers and their consultants. For registration and more information please visit
http://www.sudssource.org/
Read more
---

Explores the gap between the service life requirement for gravity sewer pipelines and the specified design life of a sewer system.
Download here
Read more
---

The Winter 2011 issue of CPSA's newsletter 'Pipeline' is now out and available at CPSA's website here.The main feature of this issue is the new standard on Environmental Product Declarations (EPDs) for construction products and possible impact on construction products carbon footprinting.
Read more
---

Manchester CPD - As part of the Construction CPD Road Seminar Tour 2012 CPSA will be holding a seminar entitled "Carbon Footprinting Demystified: Do we understand what a carbon footprint actually is?" at Ramada Manchester, Salford Quays, M5 3AW on Wednesday 14th March. The seminar explains the fundamentals of carbon accounting, the data required to produce a carbon footprint and why data reliability counts in carbon footprinting.The presentation will be made by Stuart Crisp, CPSA's Business Development Director. To ensure a place for the seminars you wish to attend, book online at www.cpduk.co.uk
Read more
---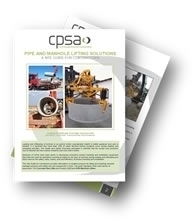 This Site Guide Provides information on suitable equipment for safe offloading, lifting and installing concrete pipes and manhole rings whilst simultaneously offering construction time and cost savings.
Download here.
Read more
---