Latest News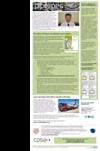 The Autumn 2012 edition of CPSAs eNewsletter Pipelines is now available. Click here for news on the latest edition of Sewers for Adoption, information on how to reduce the cost of pipeline installation and details on CPSAs innovation to improve site safety.
Read more
---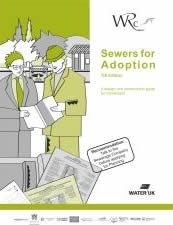 The seventh edition of the wastewater industry guide for acceptance and adoption of sewers in England and Wales, "Sewers for Adoption" (SfA) has now been published. For the first time, the new issue of SfA includes smaller sewers and lateral drains that were previously the responsibility of property owners. SfA7 also introduces further changes designed to reduce the differences in requirements between the water companies. SfA7 includes alternative construction details for manholes; a direct result of recently introduced circular precast base manhole systems by CPSA members. These new manholes provide a safer method of construction plus time and installed cost savings and have already been used by water companies for over two years.

SfA7 also introduces new Best-Practice measures including a requirement to avoid point loading and overstressing of the joints of manhole rings., Clause E6.4 "Precast Concrete Manholes, Chambers and Wet Well" sub-clause 3 states "Joints shall be made so that the required jointing material fills the joint cavity. Concrete to concrete contact across the joint shall not be permitted". All members of CPSA make products that fully comply with these new requirements.
Read more
---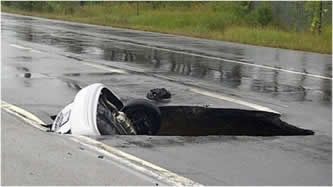 A sinkhole developed on Sept 4th 2012 at 5:10pm on Highway 174 near Ottawa, Ontario as a result of a Corrugated Steel Pipe collapse. A motorist drove in to the hole but escaped with minor injuries as his car was almost stopped at that time. The highway is still closed in the eastbound direction and traffic chaos has resulted. The cost of repairs is estimated to be $6 million. Watch the Canadian News Channel CBC News report from the 4:16 -6:38 minute marks in the clip (after the ads)
There is already a history of highway sinkholes caused by collapse of flexible or semi-flexible culvert systems used under roads. In 2008 a news channel reporter in Freeport, Maine,captured the moment on video as a corrugated steel pipe culvert broke loose during heavy rainfall causing the road above it to collapse.
Read more
---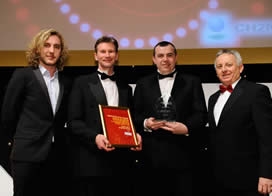 CPSA is pleased to be a sponsor of the Water Industry Achievement Awards (WIAA) 2013 in the category "Most Innovative Use of Existing Technology Award".
The WIAA has been running for six years and is recognised as one of the most prestigious awards in the water and wastewater industry. CPSA had two award entries shortlisted for WIAA 2012, with the concrete pipe lifter winning the Health & Safety Initiative Award.
Winners of the 2013 awards will be announced at a ceremony at the Hilton Birmingham Metropole on 21st March
Read more
---

Nottingham and Peterborough CPD - As part of the Construction CPD Road Seminar Tour 2012 CPSA will be holding its CPD certified seminar "Carbon Footprinting Demystified: Do we understand what a carbon footprint actually is?" at Novotel Nottingham on 3rd October and Marriot Hotel, Peterborough on 4th of October. The seminar explains the fundamentals of carbon accounting, the data required to produce a carbon footprint and why data reliability counts in carbon footprinting.The presentations on both days will be made by Stuart Crisp, CPSA's Business Development Director. To ensure a place for the seminars you wish to attend, book online atwww.cpduk.co.uk
Read more
---