Notice: This news piece was created prior to the formation of the British Precast Drainage Association.
Pipe Lifter Chosen for CPIA 2012 Edition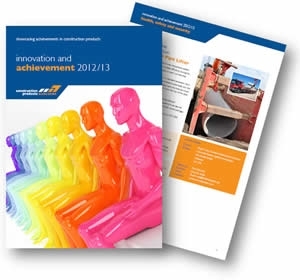 CPSA has been recognised again for its innovative concrete pipe lifter solution, in the Construction Products Association 2012 edition of Construction Products Innovation and Achievement (CPIA).
The pipe lifter is one of only 18 products nationwide selected for this year's publication and is one of only nine products to make the Health, Safety and Security category. Commenting on the achievement, Simon Storer, Communications and External Affairs Director, for the Construction Products Association said: "We are delighted that the construction products industry has once again demonstrated an enormous desire to introduce a variety of new and exciting solutions. Despite the construction industry suffering more than most sectors during the current downturn, one only needs to look at the products and processes showcased in CPIA to highlight the huge impact the industry is making towards change".
2012 saw a sharp increase in demand for the new innovation which has revolutionized the process of handling and installation of concrete pipes, making it safer, quicker and cheaper at the same time. The concrete pipe lifter is already the H&S category winner of this year's Water Industry Achievement Award (WIAA). It was also shortlisted for the Highways Magazine Excellence Awards.
Published on 30th November -0001