Latest News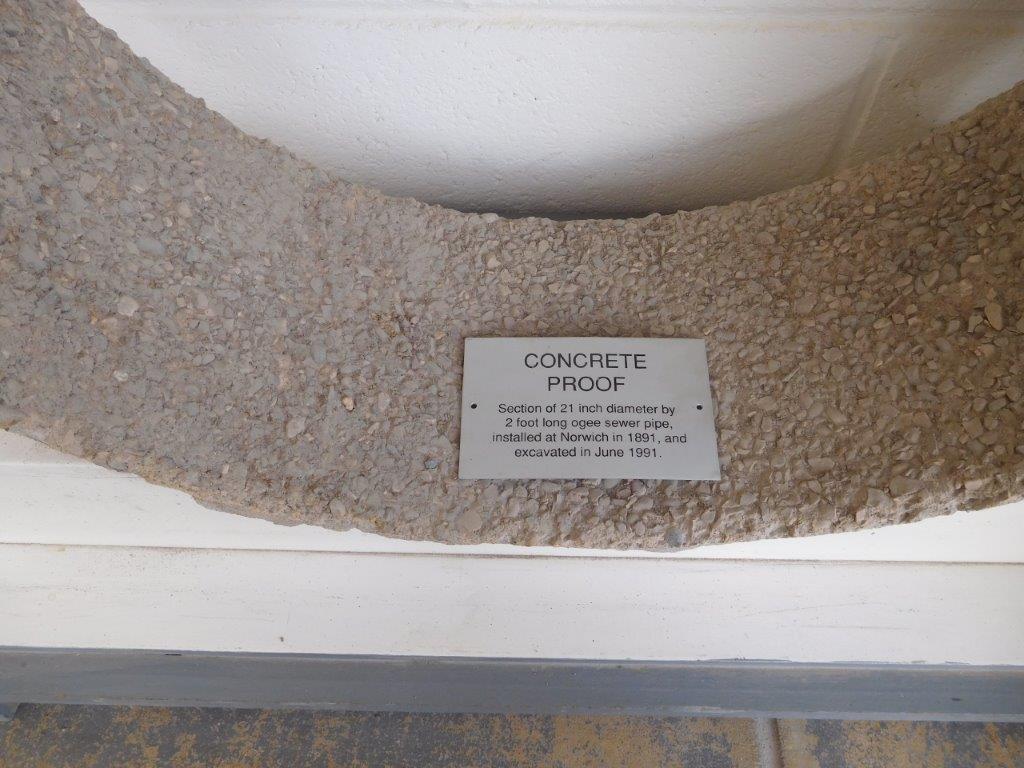 A report, published by Sweden's Water and Wastewater Association, found that many concrete pipes installed in the late 19th Century/ early 20th Century in Malmo were still operating successfully well over 100 years after installation. The report offers concrete pipes installed since the 1960's a minimum 100 years' service life and anticipates a standard operational lifetime of 100-150 years for concrete pipes installed after 2020.
The report explored a number of factors which has affected durability in the past, such as insufficient cement use during the 1940s or pipeline design leading to sewage flow becoming stationary and leading to sulphuric acid attack. The report also looks at different methods which can be used to extend the life of the existing concrete pipe stock and improve the durability of pipes installed post 2020.
More information on that report can be found here: http://www.svensktvatten.se/contentassets/0dfc8061928d4757a8f816f66486b31e/svur_18-10a.pdf
Read more
---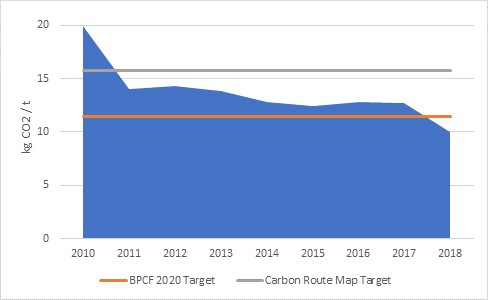 Members of the Precast Concrete have hit most of their 2020 factory carbon emissions targets two years early according to the latest edition of the trade association's sustainability report.
Emissions per tonne of production have halved in eight years and the precast concrete sector continues to make significant progress across most key performance indicator targets. Work has now started on post-2020 targets, with the clear objective of reaching net zero carbon by 2050.
The 2019 edition of Sustainability Matters, British Precast's performance report, shows significant progress is being made towards the sector's 2020 targets. In key areas such as factory CO2 emissions, members have already met both the Precast Concrete Sustainability Charter 2020 target and the Green Construction Board's Carbon Route Map target.
This means that the membership has also fulfilled the Infrastructure Carbon Review pledge of a 20% reduction in carbon emissions. The reductions are part of a long-term trend; factory emissions per tonne of precast concrete continued to fall in 2018, reaching 10kg CO2/tonne compared to 19.9 kg CO2/tonne in 2010.
Precast drainage manufacturers, who make a significant proportion of companies reporting to British Precast, have also reported significant reductions in greenhouse gas emissions over the last few years. An Environmental Product Declaration (EPD) for concrete pipes published in 2017 showed that the carbon footprint of concrete pipeline systems has dropped by almost 9% since 2010. Further reductions have been achieved since.
A copy of the precast performance report, Sustainability Matters, can be found here: https://www.britishprecast.org/Publications/Sustainability-Matters-2019.aspx One of the many benefits of precast concrete is its production in a factory setting. This allows for more precision in production and means less waste is generated and significant savings in energy and materials are made.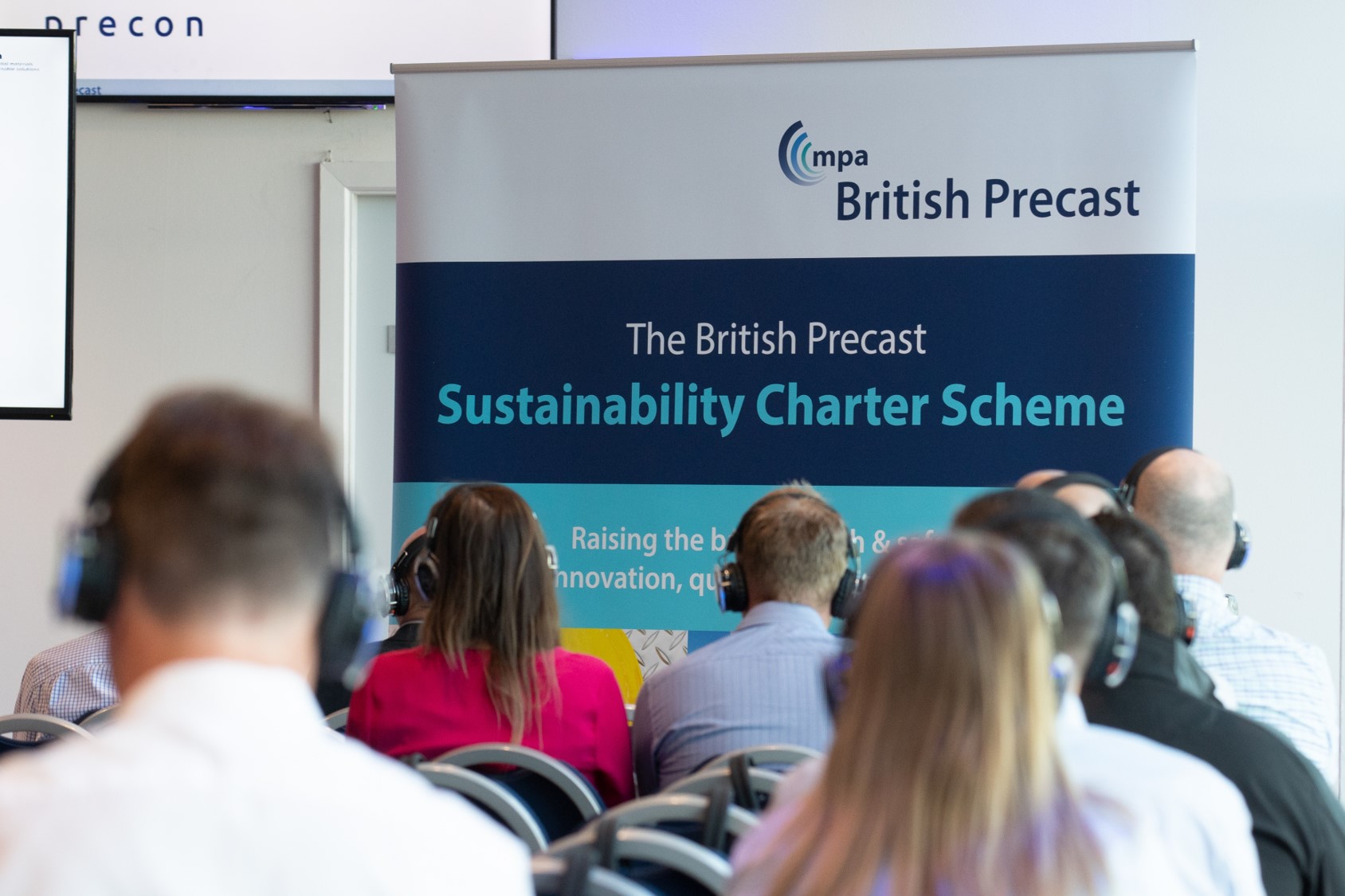 Ninety percent of precast concrete produced by the 60+ members of British Precast, which includes all members of the British Precast Drainage Association, is covered by international standards ISO 9001 quality management and ISO 14001 environmental management systems. These standards indicate both a commitment to address environmental impact along with a willingness to embrace new technologies and innovation on the journey of continuous improvement.
For more information on the sustainability performance of precast concrete manufacturers, download Sustainability Matters 2019: https://www.britishprecast.org/Publications/Sustainability-Matters-2019.aspx
Read more
---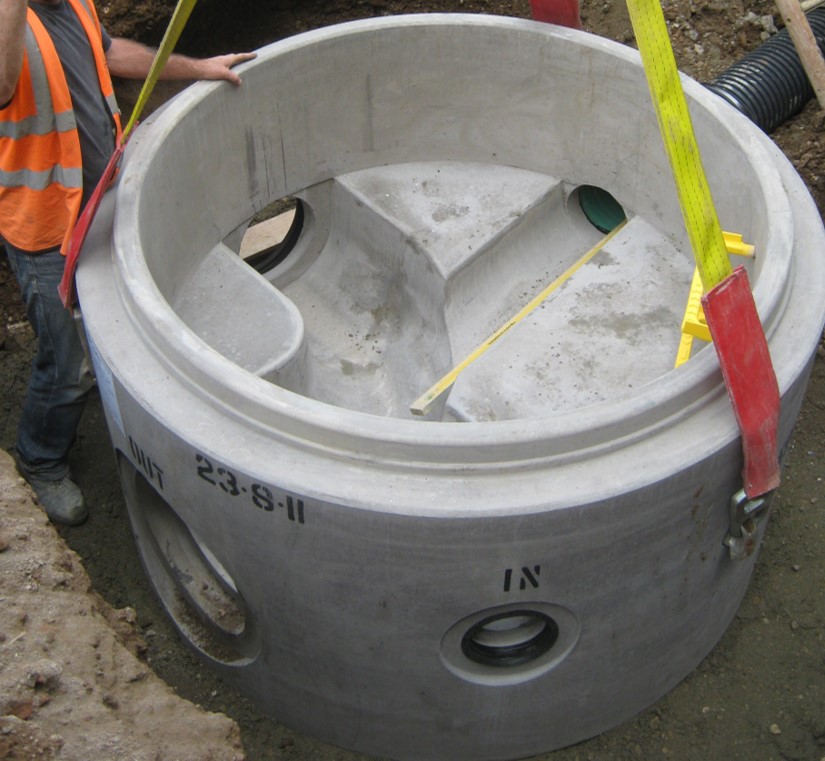 BPDA has just published a new site guide on the installation of precast base manholes. The guide identifies seven basic steps needed for correct, easy and safe installation. The guide also offers information on the different components of a typical precast manhole and basic advice on the differences between traditional and precast base manholes.
A PDF copy of the new pocket guide can be found at the BPDA downloads page, or to request a hard copy please complete an Online Request Form.
Read more
---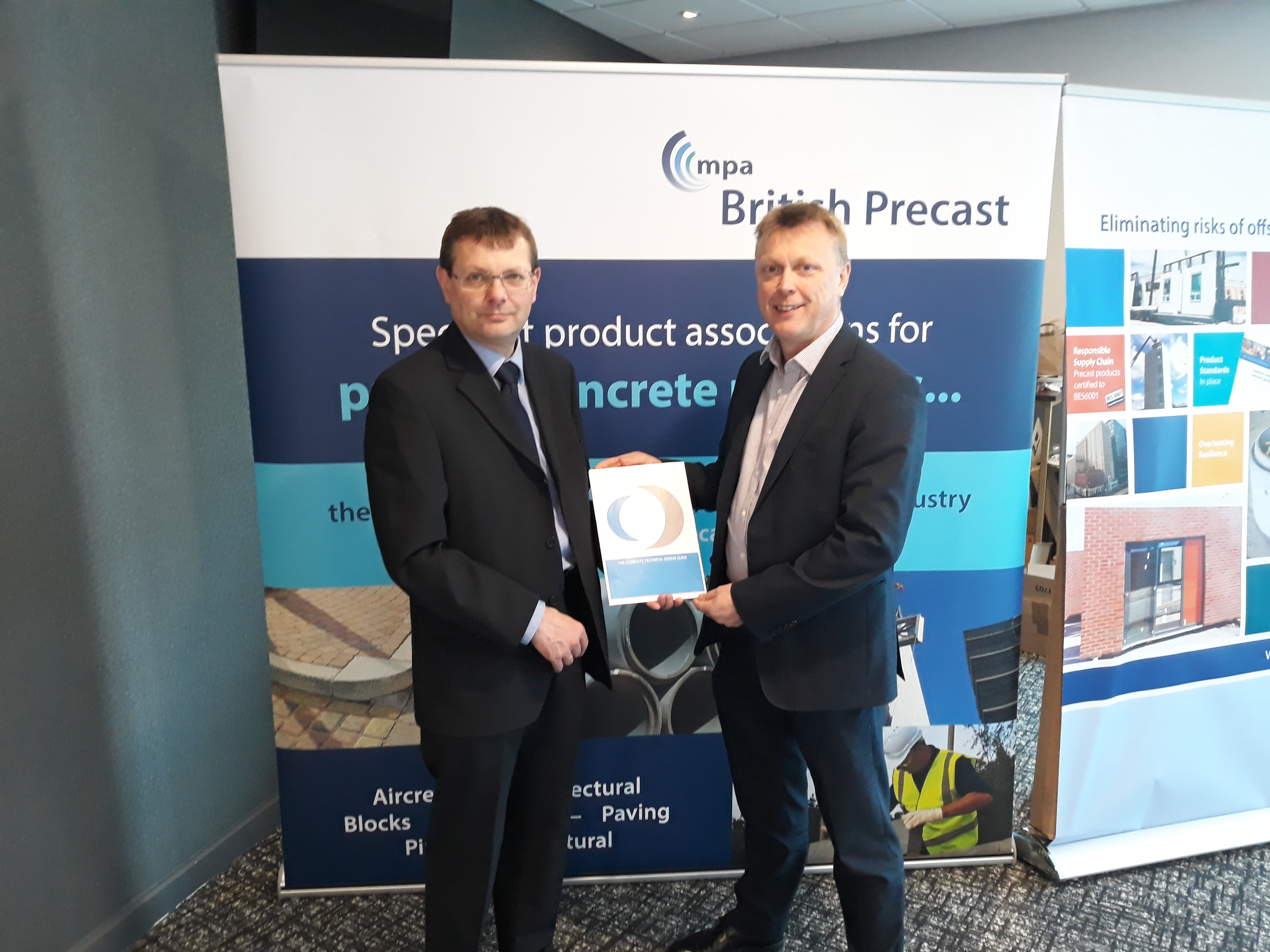 British Precast Drainage Association (BPDA) has this week published a revised edition of its technical design guide. The revised version now includes information aligned to current Eurocodes, additional information on hydraulic design, plus new chapters on the design and installation of precast concrete box culverts. The earlier version of the Guide included five sections on Systems Design (including structural and hydraulic design of pipes and SuDS related products), as well as information on the Installation of pipes, jacking pipes, manholes and References. The Systems Design section has been updated with more recent SuDS advice, design load tables for concrete pipes aligned to Eurocodes, further hydraulic design advice in accordance with the recently published EN 16933-2, and information on the structural and hydraulic design of box culverts. The BPDA Technical Guide is freely available as a PDF and can be downloaded from the BPDA website:
https://www.precastdrainage.co.uk/page/technical-guide
Nick Gorst, Director of British Precast, (left) and Colin Richardson, Chair of BPDA and Chief Executive of Stanton Bonna Concrete.
Read more
---
British Precast Drainage Association (BPDA) is pleased to announce the nomination of Colin Richardson to the role of Chairman of BPDA. Colin is the Managing Director of Stanton Bonna Concrete. He takes over from Kieran Fields, Marketing Manager at FP McCann, who chaired BPDA since its formation in 2017.

Colin has extensive knowledge and experience in the supply side of the construction materials sector. He was Head of Customer Relationship Management at Hanson, Group Commercial Director for Bison and Sales Director at Tarmac Concrete Products. Most recently he was Business Development Director for Charcon.
Read more
---