Latest News
The price of the pipes is not the only consideration when costing a drainage installation project, as a video launched by the BPDA explains. Drainage: the compelling case for concrete is a straightforward guide to assessing the whole cost of drainage projects.
Bedding design and infill material are the main variables affecting cost and they differ depending on the types of pipes used in a given project. As the video reveals, the savings go beyond the price of the aggregate itself - less granular bedding means less imported aggregate and less soil taken to landfill, resulting in far fewer lorry movements.
Flexible plastic pipes have very little inherent strength and are usually installed with a full surround of granular material known as Bedding Class S. This transfers the majority of imposed loads, such as those coming from ground-level traffic, into the surrounding bedding.
Pipes made from rigid materials such as precast concrete do not deform, using their inherent strength to withstand loads and stresses. Typically 60-90% of the design strength is built into concrete pipes during manufacture, so bedding classes requiring at least half the quantity of granular material – such as B and N - can be used.
The BPDA drainage video points specifiers to BPDA's free Concrete Pipe Calculator app, which combines a structural design calculator and material cost calculator and can run whole-cost scenarios for pipes of various materials and dimensions. Visit https://www.precastdrainage.co.uk/calculator-app for more information about the app.
Read more
---
The standard on structural design of buried pipelines, BS 9295, has been revised and is due for publication later this month. BS 9295 used to be a complementary national guidance standard to European standard EN 1295-1. However, in March, most of the main pipeline structural design methodology clauses within the European standard were removed and EN 1295-1 now simply refers to national standards, such as BS 9295, for information on structural design of pipelines. BS 9295 now includes all relevant design information for all types of buried pipelines in the UK, including pipelines made of rigid, semi-flexible and flexible pipes.
The new revision brings structural design methods into line with contemporary design practice, with new traffic loading consistent to Eurocode standard BS EN 1991-2(traffic loads on bridges) and new design methods and formulas introduced for both rigid and flexible pipeline systems (including concrete, clay and plastic sewer pipeline systems). It is expected that all new versions of industry specifications, such as highways England's HA 40 and Sewers for Adoption, will now refer to the new standard.
Read more
---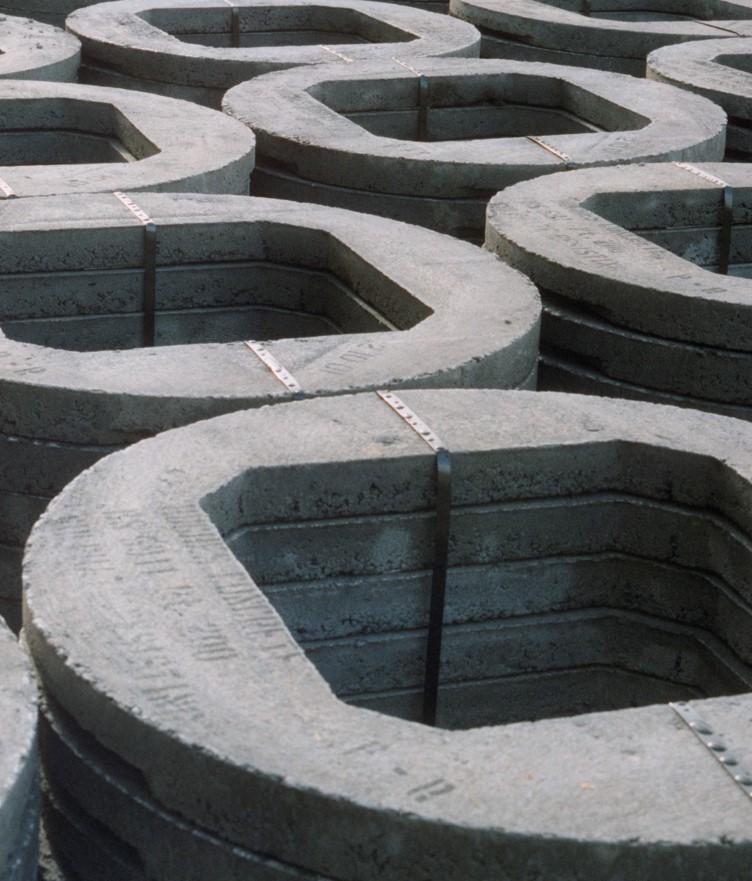 British Precast is the trade association for precast concrete manufacturers and members of the supply chain. The main aims of the federation are to promote precast concrete in the construction market; to disseminate information, through a range of industry representation and by shared knowledge, and to add value to its member companies.

British Precast has discovered that a range of imported precast concrete drainage products such as manhole rings, manhole covers, seating rings, corbels and gully raisers are being placed in the UK market without visible proof of third-party verification or assessment of conformity to relevant European and British standards. As a result, customers can have no confidence in the performance of such products. Third party verification systems are crucial to our industry as they ensure a product's quality, durability and safe performance in service.

A number of UK industry specifications, such as 'Sewers for Adoption', 'Civil Engineering Specification for the Water Industry' (CESWI) and different highways' standards and manuals, require specific precast drainage products to conform to relevant provisions of British Standards such as BS 5911-3. This can only be assured through third-party certification such as BSI's Kitemark scheme. The industry has a responsibility to demonstrate their products to be safe for their intended use.

Colin Nessfield, Technical Manager of British Precast, advised "Customers, and others in the products chain have a responsibility to ensure that the precast drainage products they purchase have the necessary 3rd party assessments and certification, which is the minimum required by the Construction Products Regulation. Ignoring these requirements plays into the narrative that elements of the construction industry are still unconcerned about product safety, quality and client satisfaction."
Read more
---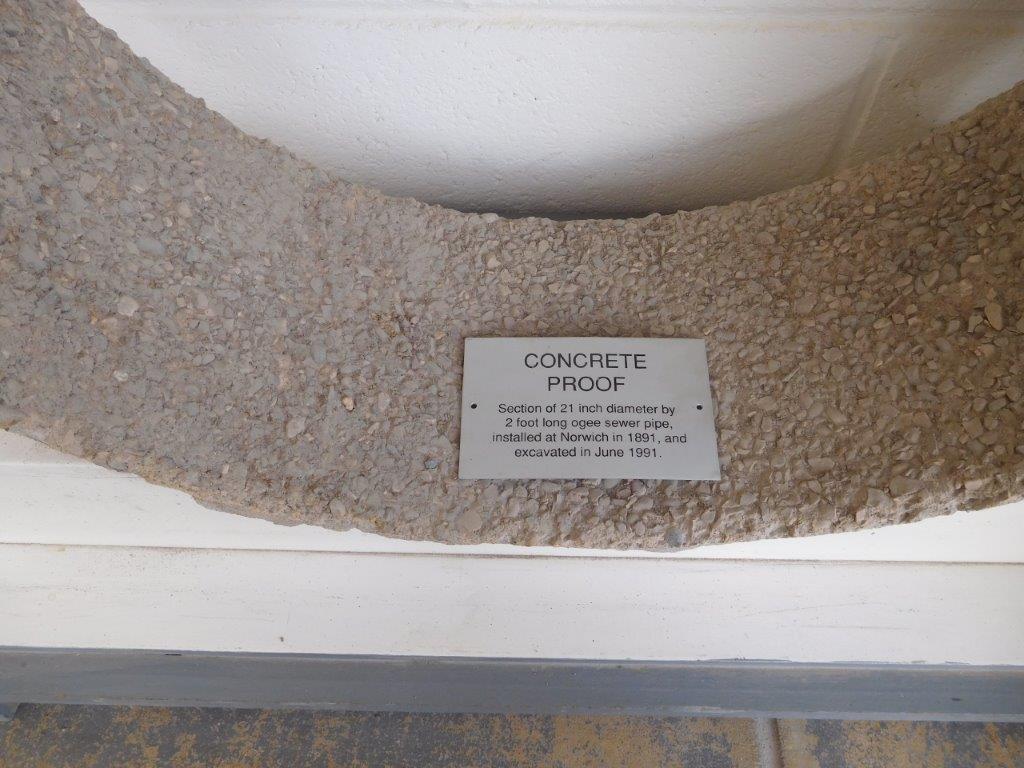 A report, published by Sweden's Water and Wastewater Association, found that many concrete pipes installed in the late 19th Century/ early 20th Century in Malmo were still operating successfully well over 100 years after installation. The report offers concrete pipes installed since the 1960's a minimum 100 years' service life and anticipates a standard operational lifetime of 100-150 years for concrete pipes installed after 2020.
The report explored a number of factors which has affected durability in the past, such as insufficient cement use during the 1940s or pipeline design leading to sewage flow becoming stationary and leading to sulphuric acid attack. The report also looks at different methods which can be used to extend the life of the existing concrete pipe stock and improve the durability of pipes installed post 2020.
More information on that report can be found here: http://www.svensktvatten.se/contentassets/0dfc8061928d4757a8f816f66486b31e/svur_18-10a.pdf
Read more
---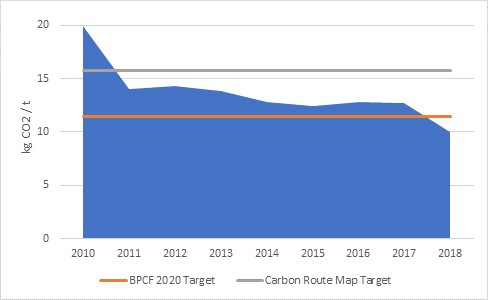 Members of the Precast Concrete have hit most of their 2020 factory carbon emissions targets two years early according to the latest edition of the trade association's sustainability report.
Emissions per tonne of production have halved in eight years and the precast concrete sector continues to make significant progress across most key performance indicator targets. Work has now started on post-2020 targets, with the clear objective of reaching net zero carbon by 2050.
The 2019 edition of Sustainability Matters, British Precast's performance report, shows significant progress is being made towards the sector's 2020 targets. In key areas such as factory CO2 emissions, members have already met both the Precast Concrete Sustainability Charter 2020 target and the Green Construction Board's Carbon Route Map target.
This means that the membership has also fulfilled the Infrastructure Carbon Review pledge of a 20% reduction in carbon emissions. The reductions are part of a long-term trend; factory emissions per tonne of precast concrete continued to fall in 2018, reaching 10kg CO2/tonne compared to 19.9 kg CO2/tonne in 2010.
Precast drainage manufacturers, who make a significant proportion of companies reporting to British Precast, have also reported significant reductions in greenhouse gas emissions over the last few years. An Environmental Product Declaration (EPD) for concrete pipes published in 2017 showed that the carbon footprint of concrete pipeline systems has dropped by almost 9% since 2010. Further reductions have been achieved since.
A copy of the precast performance report, Sustainability Matters, can be found here: https://www.britishprecast.org/Publications/Sustainability-Matters-2019.aspx One of the many benefits of precast concrete is its production in a factory setting. This allows for more precision in production and means less waste is generated and significant savings in energy and materials are made.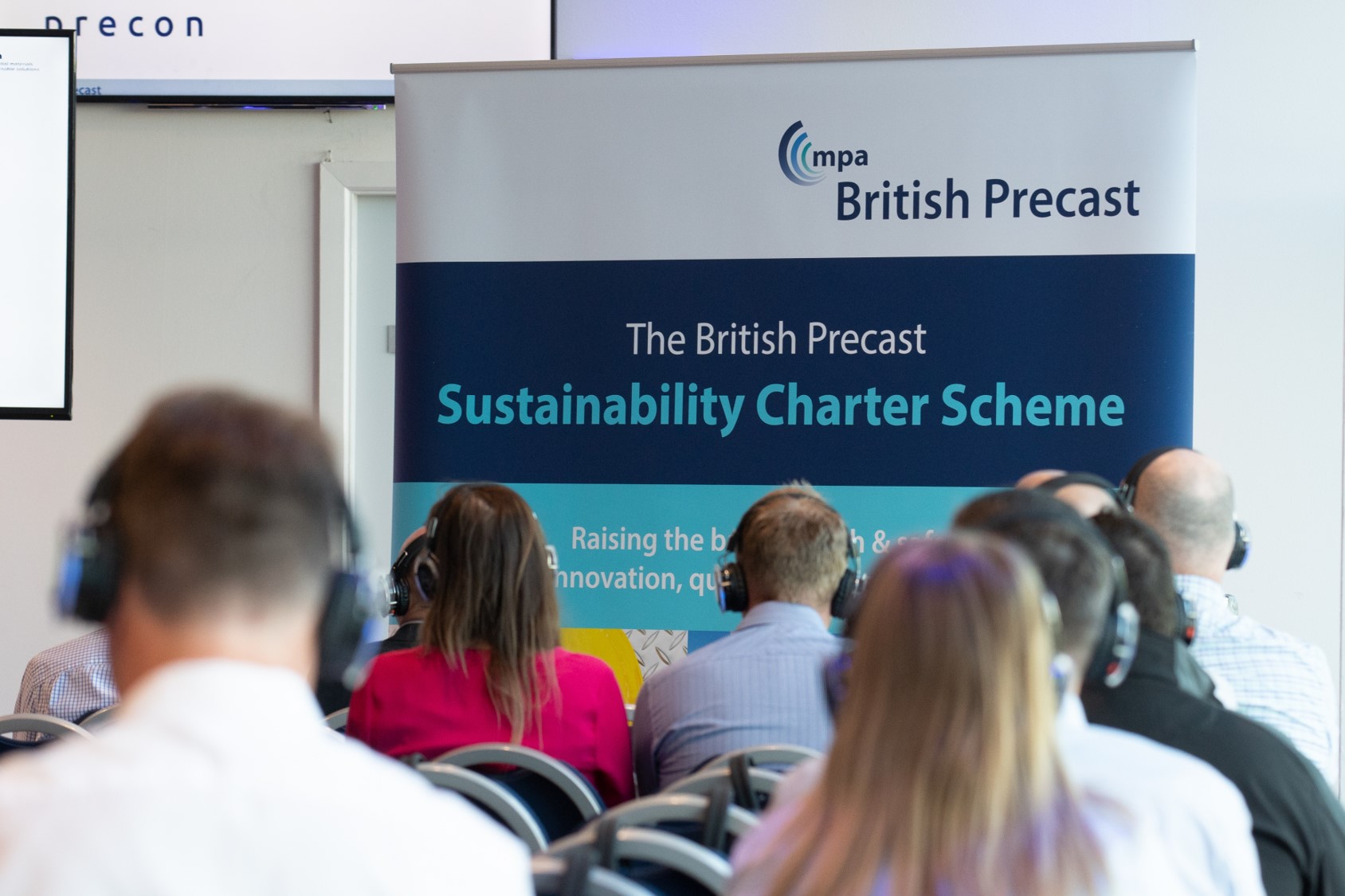 Ninety percent of precast concrete produced by the 60+ members of British Precast, which includes all members of the British Precast Drainage Association, is covered by international standards ISO 9001 quality management and ISO 14001 environmental management systems. These standards indicate both a commitment to address environmental impact along with a willingness to embrace new technologies and innovation on the journey of continuous improvement.
For more information on the sustainability performance of precast concrete manufacturers, download Sustainability Matters 2019: https://www.britishprecast.org/Publications/Sustainability-Matters-2019.aspx
Read more
---