Water Industry Awards 2018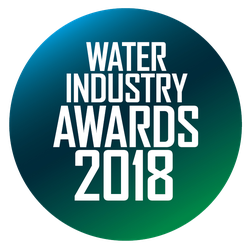 We're delighted to be continuing our involvement with the Water Industry Awards. We will yet again be one of the event sponsors in 2018 and we will be sponsoring the Drainage and Flood Management Initiative of the Year category.
The awards will take place at The Vox in Birmingham on the 21st May 2018. These prestigious awards are designed to reward companies within the UK water industry for their incredible achievement and innovation. For the 12th year running, the Water Industry Awards will celebrate the success of businesses of all sizes.
Bought to you by WWT, WET News and Utility Week Live, we're excited to be involved.
You can find out more about the Water Industry Awards 2018 by visiting: www.wwtonline.co.uk/awards
Published on 24th October 2017