Notice: This news piece was created prior to the formation of the British Precast Drainage Association.
Specification Sales Manager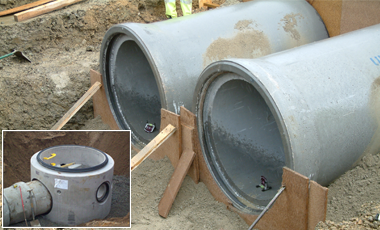 Salary up to £45k, plus car allowance, national role, Midlands Head Office
The Concrete Pipeline Systems Association (CPSA) is building on a period of industry growth and is now recruiting a specification sales Manager.
The main function of the role is to promote the specification and use of concrete pipeline systems to all relevant stakeholders including water utility clients and their alliance partners, public sector agencies and authorities, developers, design engineers, specifiers, and installers.
The successful individual will require an in-depth technical understanding of drainage and is likely to be a degree qualified civil engineer with a track record of success in specification sales within the sewerage sector or a closely related field.
The ideal candidate would also have a network of relevant industry contacts and is able to hit the ground running.
If you think this describes you and you want to join a nimble, forward-thinking trade association, please forward your CV and a covering letter, including details of your current salary, explaining why you think you are right for this role to:
Stuart.crisp@britishprecast.org
or
Mr Stuart Crisp
Business Development Director
Concrete Pipeline Systems Association
c/o The British Precast Concrete Federation Ltd
The Old Rectory
Main Street
Glenfield
Leicestershire
LE3 8DG
Published on 30th November -0001