Notice: This news piece was created prior to the formation of the British Precast Drainage Association.
Site Guide for Contractors on Concrete Pipeline Lifting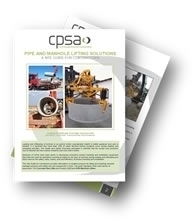 This Site Guide Provides information on suitable equipment for safe offloading, lifting and installing concrete pipes and manhole rings whilst simultaneously offering construction time and cost savings.
Download here.
Published on 30th November -0001