Revised standard aims to make concrete pipes more resilient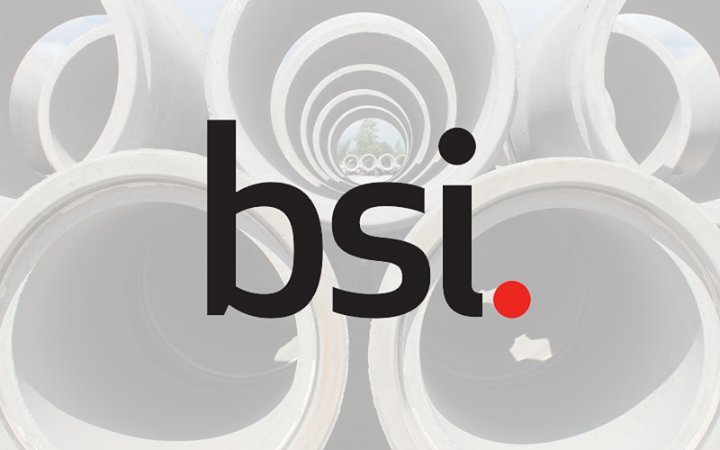 BSI has published BS 5911-1: 2021, Specification for unreinforced and reinforced concrete pipes. The revised specification standard will enable a wider variety of low carbon cements. It also introduces additional high-pressure jetting test requirements and, for the first time, makes a clear reference to requirements to meet a 100 years intended working life for concrete pipes.
The standard was last revised around 11 years ago. However, with calls across the industry for more infrastructure resilience and serviceability, a number of new requirements were introduced to help with the specification of more durable concrete pipeline systems capable of withstanding future challenges and requirements for further resilience. The new standard introduces a clearer link to the need to specify a DC-4 exposure class mix to meet the requirement for a 100 years' Intended Working Life for pipes. That link already existed in the past as all precast drainage is already specified to standards such as Special Digest 1 "Concrete in Aggressive Grounds" and BS 8500. But following the latest amendment, that link between Design Chemical exposure class and the pipes' Intended Working Life is made more evident. The direct reference to a 100 years working life would not only help with Whole Life Carbon and cost planning, but also with Design for Circular Economy and long-term performance.
The "Cementitious Content" section of BS 5911-1 has now been amended and will now enable the use of a significantly wider variety of low carbon cements, including low carbon cements added recently to the concrete specification standard, BS 8500, such as pozzolanic cements and a variety of ternary cements with limestone fines content.
With the rise in fatbergs and sewer blockage problems, authors of the standard also introduced new testing requirements to ensure pipeline robustness during maintenance and high-pressure sewer jetting operations. A new annex on stationary water jetting tests was introduced where pipeline products will be tested using a 28 Mpa (approx. 4,000 psi) water jet pressure. This new testing requirement will offer assurance that every concrete pipe manufactured in the UK is robust enough to undertake the level of high-pressure jetting normally needed to remove fatbergs.
The new BS 5911-1: 2021 can be purchased from the BSI website. For any further information on the new standard please contact
email@precastdrainage.co.uk
Published on 26th August 2021