Precast concrete drainage technical guide revised to align with new standards for pipelines structural design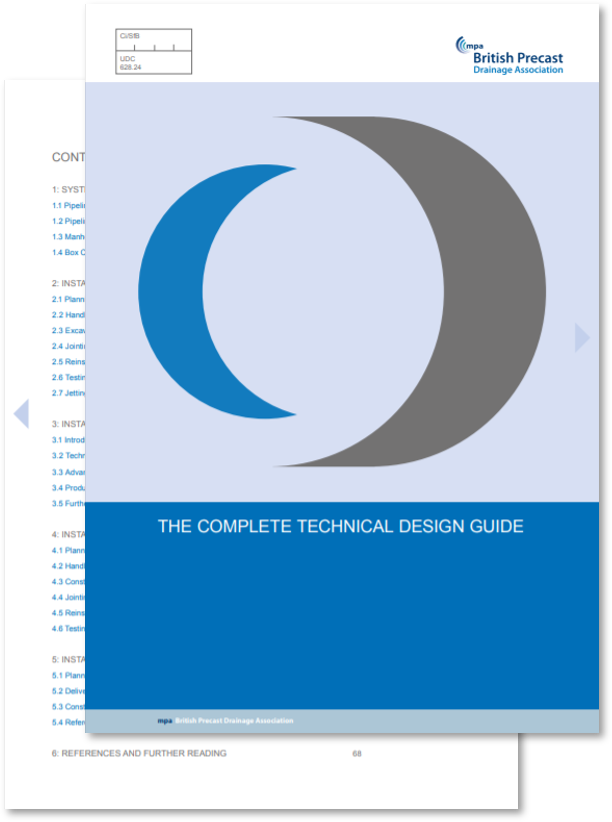 The British Precast Drainage Association (BPDA) has published a new edition of its precast concrete drainage sector Complete Technical Design Guide. Several amendments were made to the Guide and new content was introduced to meet the requirements of the revised pipeline structural design standard, BS 9295, published last year. The Technical Guide revision comes at the back of an earlier overhaul we carried out in 2019 to include further content on hydraulic design, Eurocodes compliant loading and new chapters on the structural design of box culverts.
The new 2021 edition is now fully aligned with all the principal design changes introduced in BS 9295. These include the addition of a "wide trench condition" method to rigid pipelines' design, new bedding factors, Eurocodes-aligned traffic loading and a new design option based on Limit State Design. Further changes were also introduced to align the standard with the new DCG sewers adoption guide and latest government advice on CE Marking and post-Brexit UKCA mark.
A copy of the new Technical Guide can be downloaded from our website, here:
https://www.precastdrainage.co.uk/page/technical-guide
Published on 19th April 2021