Notice: This news piece was created prior to the formation of the British Precast Drainage Association.
New CPD Seminar on SuDS from CPSA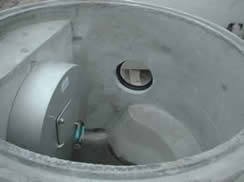 CPSA has a certified CPD presentation on the topical issue of surface water management.Under the Flood and Water Management Act, responsibility for the management of surface water run-off in England is epxected to change in April 2014 with the introduction of statutory standards and guidance on the implementation of SuDS. This will have huge implications on the industry.
The free CPSA seminar provides background and introduction to the legislation. It then outlines approrpiate appropriate solutions using a range of alternative SuDS components and systems. The new CPD UK and CIWEM certified seminar will be available from August 2013. Bookings can be arranged here
Published on 30th November -0001