Notice: This news piece was created prior to the formation of the British Precast Drainage Association.
More news on pipeline bedding design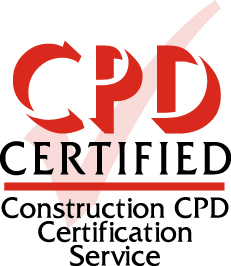 If our Blog in March and eBlast in May plus social media postings escaped your attention and you haven't seen our ads and editorial coverage running continuously in the trade press since March, here's another chance for you to reduce your pipeline installation costs and embodied carbon.
CPSA has produced a new CPD seminar "Optimising Pipeline Bedding Design to Achieve Installed Cost & Carbon Efficiencies". The presentation brings CPSA's total to four seminars independently accredited by the Construction CPD Certification Service and The Chartered Institution of Water and Environmental Management (CIWEM).
This new seminar demonstrates that substantial savings in pipeline installation costs and embodied carbon can be achieved through the effective use of structural design and the resulting selection of an appropriate pipeline embedment detail relevant to the pipe material and strength.
The seminar aims to provide the delegate with an awareness of the structural design fundamentals for buried pipelines and the main industry reference sources available. The presentation should lead to an appreciation of the importance of combining structural integrity with minimum installation costs and lower embodied carbon and how this can be achieved through an understanding and effective use of structural design.
To arrange a free CPD seminar, please visit https://www.precastdrainage.co.uk/page/cpsa-accredited-cpd-programme
Published on 30th November -0001