FP McCann's Northamptonshire housing development box culverts may be the largest ever to be manufactured in Britain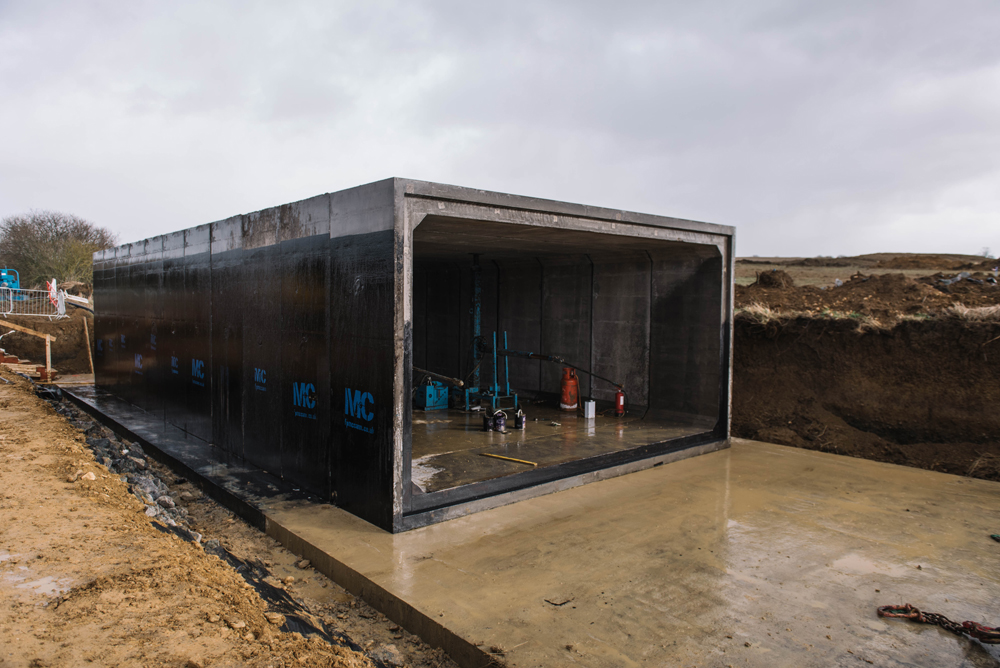 A box culvert installed at a Permissions Homes development at Weldon Park, Corby, may be the largest ever to be manufactured and installed in Britain.
The 28-metre-long culvert solution is made of 20 box culvert sections, each spans 6000mm and 3000mm high. The culvert channels an existing watercourse through the site. Specialist civil engineering groundworks contractors, Paul John Construction, needed a culverting solution large enough to channel the watercourse and with sufficient structural capability to carry an access road into the development. Precast concrete box culverts offered the ideal solution. The 20 large sections were manufactured at FP McCann's Byley factory, weighing 22 tonnes each. The units were installed over a pre-prepared concrete bed base using a specialist crane and jointed with bitumen rubber sealing strips. Commenting on the culvert installation, Selwyn Bryers (Director for Paul John Construction) praised the box culvert team at FP McCann for their help in designing the offsite precast solution. He added that the units were installed within a very brief period "…demonstrating the flexibility that concrete box culverts can offer in such civil engineering project".
In addition to the giant box culvert, the site required another six separate smaller culverts consisting of 102 box culverts units (2100mm x 1000mm). One of these required an inbuilt mammal ledge.
With a section area of 18m 2 , BPDA believes that the units used in this project are likely to be the largest monolithic box culvert units ever to be manufactured in Britain (at least in the last 2 decades). For more information on that case study, please contact FP McCann for more information: https://www.precastdrainage.co.uk/members/fp-mccann
Published on 19th October 2020