FP McCann's StormHoldTM pipe tank offers the ideal stormwater attenuation solution for housing development in Farnley, Leeds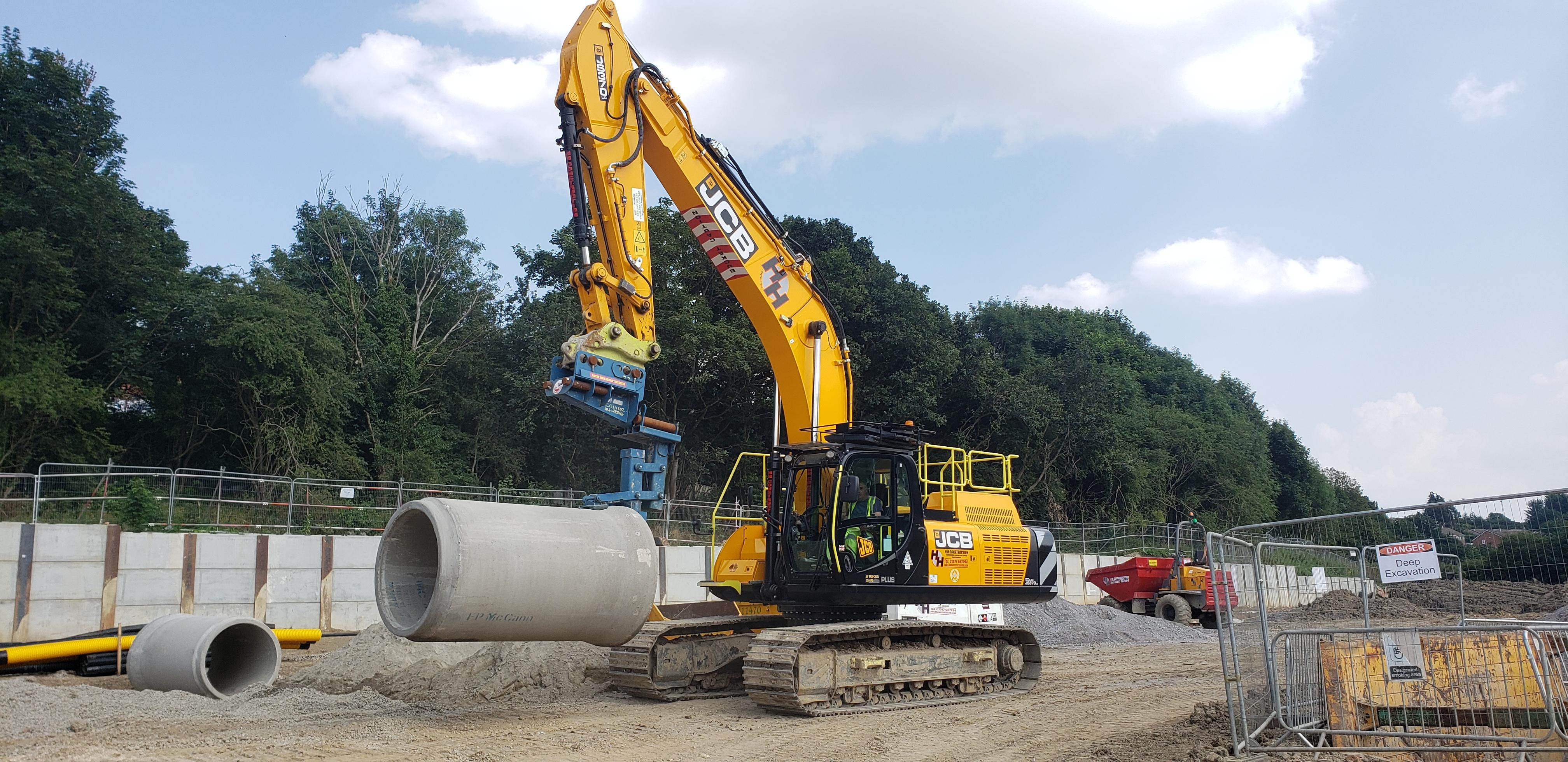 When faced with the challenge of installing a stormwater attenuation system strong enough to sustain variable traffic loads, and durable enough to serve over the lifetime of the housing development it serves, HH Construction had no illusions about the best attenuation system for the job.
The Stonebridge Mills housing development scheme will see 82 new homes constructed at the site of the Grade II derelict mills in Farnley, Leeds. The new housing development is expected to be completed, and ready for its residents, by summer 2023. Civil Engineering and groundwork contractors, HH Construction and Castleford groundworks, were tasked with constructing the on-site drainage and road infrastructure for the new housing development. This included construction of a storm water attenuation system to mitigate flood risks on site. They needed an attenuation solution robust enough to take variable traffic loads beneath the development's main access road and capable of functioning throughout the 100+ years lifespan of the development.
After considering several attenuation solutions, drainage designers Fairhurst decided to specify a FP McCann's StormHold TM DN1200 precast pipe tank solution. StormHold™ Concrete pipeline tanks can be designed to different traffic loading requirements, as high as LM1 if needed, and are manufactured to BS 5911-1, which offers a path for a 100 years intended working life. A key feature in the attenuation system installed was the use of bespoke side entry manhole bends, incorporated as an integral part of the online system, to remove the need for separate manhole builds. Up to nine of these side-entry units were used in the attenuation tank system with pipe bends ranging from 10° to 160°.
Commenting on their choice for stormwater attenuation, Steve Kelly, planner for HH Construction noted that after considering alternative systems, taking into account the need to install the system beneath a road "...the use of FP McCann's DN1200 precast concrete pipes was considered by far the best option". The use of manhole bends, eliminating the need for manholes, was also one of the main reasons why StormHold™ was the contractors' and designers' preferred option.
Published on 29th November 2021