Notice: This news piece was created prior to the formation of the British Precast Drainage Association.
CPSA Storm Water Attenuation Tank Factsheet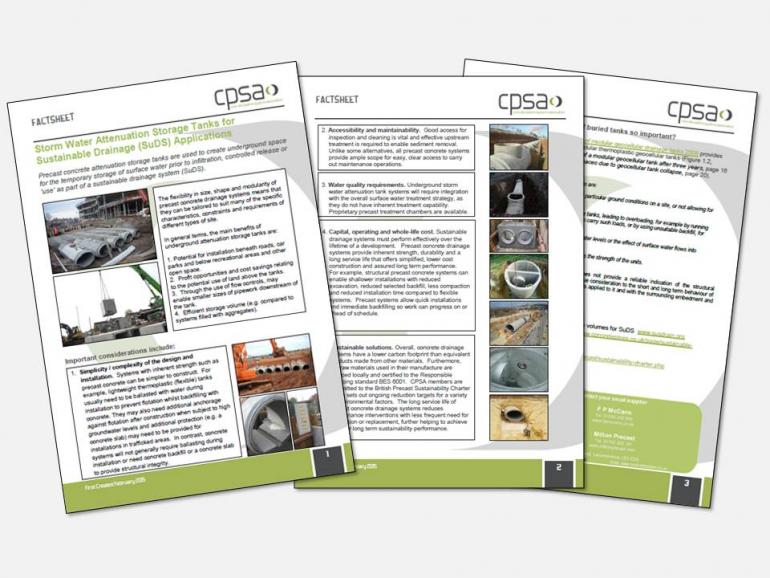 A new attenuation tank Fact Sheet has been published identifying the benefits of below ground storage of surface water within sustainable drainage systems and important factors to consider when selecting a proprietary underground tank system.
The attenuation tank Fact sheet highlights the challenges of design and installation complexity, accessibility for inspection and maintenance, capital & whole life cost, longevity and sustainability. It also explains the importance of good structural design.
To download a copy of the new attenuation tank Fact Sheet click here.
Published on 30th November -0001