Notice: This news piece was created prior to the formation of the British Precast Drainage Association.
CPSA sponsors WIAA 2013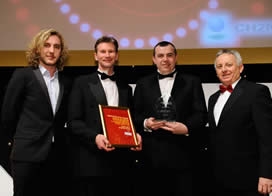 CPSA is pleased to be a sponsor of the Water Industry Achievement Awards (WIAA) 2013 in the category "Most Innovative Use of Existing Technology Award".
The WIAA has been running for six years and is recognised as one of the most prestigious awards in the water and wastewater industry. CPSA had two award entries shortlisted for WIAA 2012, with the concrete pipe lifter winning the Health & Safety Initiative Award.
Winners of the 2013 awards will be announced at a ceremony at the Hilton Birmingham Metropole on 21st March
Published on 30th November -0001