Notice: This news piece was created prior to the formation of the British Precast Drainage Association.
Construction CPD RoadSeminar Tour 2014 moves to Edinburgh in May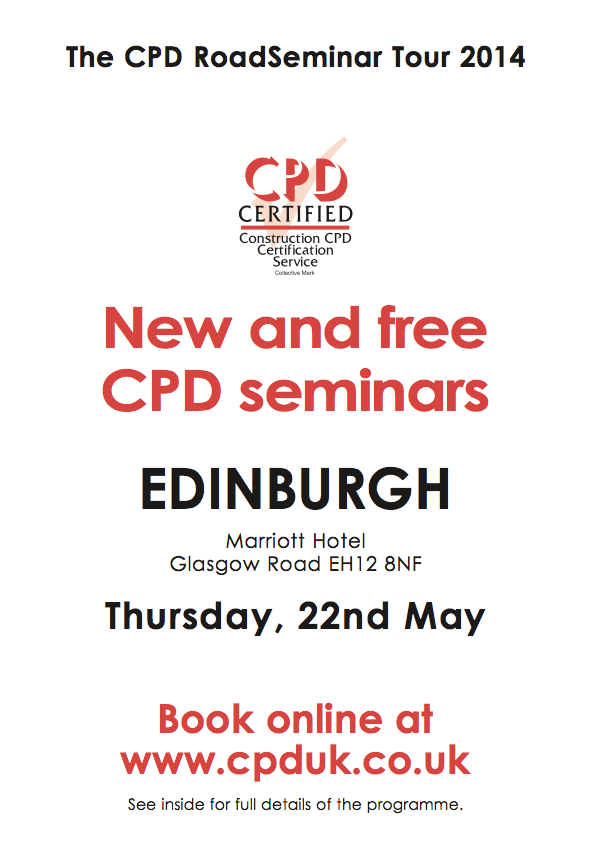 CPSA is promoting the Construction CPD RoadSeminar Tour 2014, with the next event taking place in Edinburgh on 22nd May.
CPD - Continuing Personal or Professional Development - is a commitment to structured skill enhancement and personal or professional competence.
CPSA currently offers industry professionals a choice of three CPD-accredited presentations and CPSA will focus on "Surface Water Management using proprietary precast concrete SuDS systems" at the event in Edinburgh on 22nd May.
The event takes place at the Edinburgh Marriott in Glasgow Road. The first seminar starts at 10.15 and the final seminar concludes at 3.50pm. Attendance is free of charge and delegates are welcome to attend as many sessions as they wish.
The seminar programme and booking form can be downloaded here. Further details and booking information is available from Construction CPD Certification Service at 020 8840 4383; events@cpduk.co.uk; and www.cpduk.co.uk.
Published on 30th November -0001