Notice: This news piece was created prior to the formation of the British Precast Drainage Association.
Construction CPD RoadSeminar Tour 2014 comes to London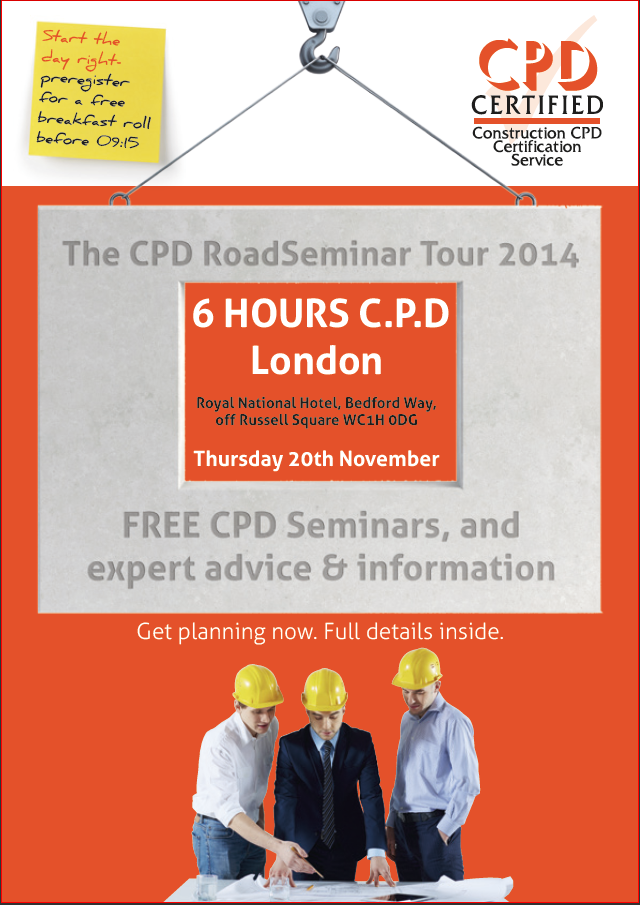 The next event of the Construction CPD RoadSeminar Tour 2014 is taking place at the Royal National Hotel in London on Thursday 20th November 2014.
The Construction CPD RoadSeminar Tour has been running successfully over ten years to provide the platform for construction, engineering and architectural professionals to meet, learn about industry changes and developments, discuss ideas & opportunities.
Attendance at all the listed CPD seminars is Free of charge and delegates are welcome to attend as many sessions as they wish.Please complete one form per person.
The seminar programme and booking form can be downloaded here. Further details and booking information is available from Construction CPD Certification Service at 020 8840 4383; events@cpduk.co.uk; and www.cpduk.co.uk.
Published on 30th November -0001