NEWSLETTER SIGNUP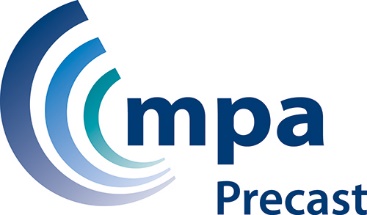 Stanton Concrete

Stanton Precast is a leading UK producer of concrete products serving the water, road, rail, housing and other sectors of the construction industry. The Company enjoys an enviable reputation for high standards of product quality and service levels. In addition to enhanced product testing regimes, the Company operate a Third Party Certified Quality Assurance Scheme complying with BS EN ISO 9001:2000. All products comply with the relevant standards and are kitemarked as appropriate.

Utilising modern computerised techniques, Stanton Precast produce high quality concrete drainage products including:
Circular Pipes and Fittings DN 300 – 2400
Manhole and Soakaways DN 900 – 3000
Road Gullies
Jacking Pipes DN 1200 – 2500
Elliptical Pipes DN 1000 x 650 – 2650 x 1500
Enquiries for special products are always welcomed as products can be manufactured to meet customers' designs. Lifting and jointing equipment can also be supplied to ensure safe product handling and installation. Full details on concrete drainage systems are available from our Sales and Technical Teams and from our web site.

Stanton Precast also enjoy an enviable reputation for friendly and professional staff who ensure high standards of reliable and prompt customer service. From enquiry and design through to delivery, independent surveys rank Stanton Precast as the best.

Stanton Precast Ltd is part of Sateba, a European specialist in precast concrete rail and infrastructure. Being part of this innovative group helps support the expansion and diversity of Stanton Precast's core range which in turn provides the customer with a first class choice of products, services and technical support.
Contacts
Stanton Precast Ltd
Littlewell Lane
Stanton-by-Dale
Ilkeston
Derbyshire
DE7 4QW
Tel: 0115 944 1448
Fax: 0115 944 1466
E-mail: info@stantonprecast.co.uk
Web: www.stantonprecast.co.uk
Back to members page