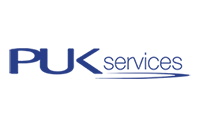 Long and well established service provider to the UK & Irish Precast Concrete industry.
Amongst PUK's principle activities are the marketing and servicing of machinery for the production of dry cast concrete pipes and manholes, on behalf of a world leading machine manufacturer, HawkeyePedershaab based in Denmark and the USA.
In addition, PUK also provide sales and service for cage reinforcement machines manufactured by the German company apilion machines + services Gmbh (formerly Zublin MAB).
PUK have their own dedicated sales and service teams who have technical experience in all areas of the industry, with service resources to carry out repairs either on site or at our own workshop. Excellent storage facilities with experienced staff allows us to keep a stock of replacement parts, which can be delivered on demand.
Based in the heart of the Midlands, convenient for the major motorway network system, PUK can offer its customers the facility of round the clock service and spare part support.
PUK LIMITED
Unit 1, Stratford Agri Park,
Clifford Chambers,
Stratford upon Avon
Warwickshire CV37 8LP
Tel: 01789 721655
Fax: 01789 721654
Email:
puk@pukservices.co.uk
Web:
www.pukservices.co.uk